Tim Rasinski Webinar
Unlock the Secret to Effective Vocabulary Practice
Dr. Tim Rasinski, author of the Fluency Development Lesson instructional model, has teamed with VocabularySpellingCity to offer three free webinars, free lessons, and a research study to share best practices for effective vocabulary practice to improve comprehension. Dr. Tim Rasinski is a professor of literacy education at Kent State University and director of its award-winning reading clinic.
Dr. Rasinski clarified some misconceptions about fluency, reconfirmed some of our ideas, and left us with a practical instructional sequence.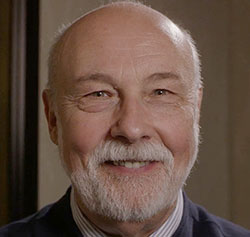 Watch free on-demand webinars by literacy expert Dr. Tim Rasinski:
Automaticity in Word Learning Improves Comprehension
Reading Assessment Made Easy
Effective Instruction: From Phonics, To Fluency, To Reading Proficiency
Here are a few highlights:
Fluency is not about reading rate
Reading fluency means more than reading fast; speed is a positive consequence of good word recognition. Word recognition is not just being able to read the word (decode), but the ability to recognize its meaning too. Fluency is also dependent on strong vocabulary.
Patterns in words build word recognition
Our brains are wired to look for patterns. Knowing the 38 most common word families allows students to read and spell 654 single-syllable words. Similarly, Greek and Latin roots provide patterns on a morphological level.
Fluency lesson plans include deep, repeated readings and vocabulary
Dr. Rasinski shared a fluency lesson plan for purposeful, repeated readings of short texts that includes vocabulary knowledge.
Try the Fluency Lessons in Your School
Combine the free fluency development lessons with VocabularySpellingCity's corresponding word lists to increase vocabulary retention as well as increase fluency and reading comprehension.
Research-Proven Results: Action Research Study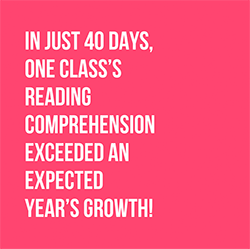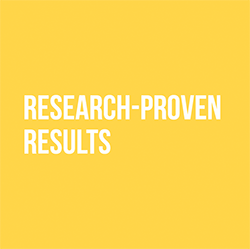 An action research study, based on Dr. Rasinski's fluency lessons, was conducted to test the effectiveness of VocabularySpellingCity. The plan was tested by teacher Mackenzie Eikenberry and her third and fourth grade students who were part of her school's dual language program. Ms. Eikenberry found the fluency lessons paired with VocabularySpellingCity's engaging practice proved effective in increasing vocabulary retention and improving reading comprehension.
In just 40 days, one class's reading comprehension exceeded an expected year's growth!
Start a VocabularySpellingCity Free Trial with the Free Fluency Development Lessons today!
| How We Support Word Recognition | Our Corresponding Learning Activities |
| --- | --- |
| VocabularySpellingCity helps students practice recognizing words accurately and rewards them when they do so quickly. | Audio Word Match, Test-N-Teach, LetterFall, Splat-N-Spell, Aim2Spell |
| Allows students to manipulate word families. | WordFind, Word Unscramble, Sentence Writing |
| Requires students to read words automatically or to write word accurately. | SpeedySpeller, Read-A-Word, Sentence Unscramble, Sentence Writing, FlashCards, Word Study |
| Provides opportunities for students to hone word recognition from a vocabulary perspective. | HangMouse, Crossword, MatchIt Definitions, MatchIt Sentences, Sentence Writing, Paragraph Writing |