Google Single Sign-On
At St. Albans City Elementary, Google Single Sign-On Makes Using VocabularySpellingCity Easy
How can a school make it easy for 702 elementary and middle school students to access a great online learning tool like VocabularySpellingCity on laptops, netbooks, and iPads?
At St. Albans City School, in St. Albans City, VT, all students use Google ID, so they have a single sign-on for all of the applications they use every day.
The seamless feature of single sign-on is an enormous step in integrating technology and programs like VocabularySpellingCity to make them more accessible and practical in students' everyday learning.
VocabularySpellingCity works on computers, netbooks, iPads and Chromebooks.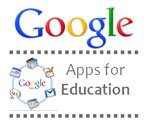 St. Albans' students in grades 4-8 utilize individual laptops with Windows. To use VocabularySpellingCity, students simply log into their email accounts and then are able to go directly to the VocabularySpellingCity web page and click on the Sign in with Google button.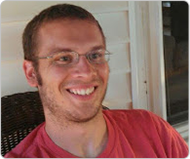 "VocabularySpellingCity is a "way of work" for St. Albans' students They use single sign-on to access the site on netbooks, iPads and laptops. Students use VocabularySpellingCity at school and at home to study spelling and vocabulary in a wide variety of subject areas and teachers can easily monitor their progress."
Matt Allen, Teacher Leader for Writing, Grades 4-6
The St. Albans students in kindergarten to 3rd grade use carts of netbooks and iPads. These students don't yet have Gmail accounts, so they log into VocabularySpellingCity using traditional methods with an iPad app.
The use of Chromebooks enables logging into VocabularySpellingCity using the Google authentication from a variety of devices, including the netbooks.
Why St. Albans Chose VocabularySpellingCity
When the St. Albans City School initially discovered VocabularySpellingCity, teachers were looking for an engaging way to help students learn vocabulary both at school and at home in a variety of subject areas.
Matt Allen, teacher leader for grades 4-6 writing, describes their primary use of VocabularySpellingCity as a "way of work." The program provides fun and educational activities and games to help them learn their vocabulary in a variety of subject areas. Teacher learning communities collaborate to create customized lists in-house. They then pre- and post-test students on the lists to determine academic growth in vocabulary. Standardized tests are used to measure overall vocabulary acquisition and growth.
Student Data Tracking
Teachers can easily monitor student learning progress through the program's convenient reporting system. Utilizing their school-wide VocabularySpellingCity license and common assessment vocabulary lists, teachers have very clear data indicating their school-wide, grade level, and class-wide vocabulary acquisition success.
With the ease of single sign-on in place, all students at St. Albans can easily navigate their way to VocabularySpellingCity and other quality programs through the social bookmarking system Symbaloo.
Tools like the use of a Google Apps For Education (GAFE) domain and social bookmarking not only keep students safer and more focused by shielding them from unwanted internet sites; it saves them valuable class time in automatically taking pre- and post-assessments through the program and gives them flexibility.
St. Albans City School, by providing students easy access to their learning tools through single sign-on credentialing and social bookmarking, supports its mission of nurturing independent learners who develop their confidence, skills, and knowledge to succeed in education.