The new Vocabulary Memory Match game from VocabularySpellingCity engages the students because it really mixes it up. It blends a classic simple gameplay with some complex concepts of what makes a match. It really makes them think.
It is one of the five new games just launched: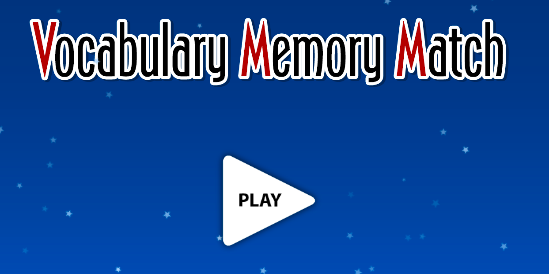 The gameplay is simple enough. It's the classic memory match game where a student flips over a pair of cards trying to find pairs that match. Usually, the pairing is that the words or pictures are identical. But with VocabularySpellingCity's Vocabulary Memory Match, there are four different ways to make a pair. A word can be paired with its picture, definition, antonym, or synonym.
For instance, the word go would be matched by the green light on a traffic light.  Makes you think, right?
Here's a case where the match for condition is the synonym of shape.
Vocabulary Memory Match includes a video mini-lesson.Teachers may use the game's mini-lesson video during direct instruction. Before the game begins, students view a brief overview of antonyms (words that are opposites) and synonyms (words that are similar). If students are still confused about the concepts, they will be able to watch a video mini-lesson on antonyms and synonyms.
This learning game can be paired with content-area vocabulary, like the 2nd Grade Science – Animals word list, or literary vocabulary, like the 7th Grade Literature Call of the Wild word list.
For more on vocabulary instruction, check out our quick breakdown of different vocabulary topics and strategies here.
The audio and visual features of Vocabulary Memory Match are perfect for English Language Learners. ELL students may not know everyday language, like bunny or flower. Vocabulary Memory Match uses images to help ELLs with concrete word meanings. ELLs can practice commonplace English vocabulary by matching words with a visual.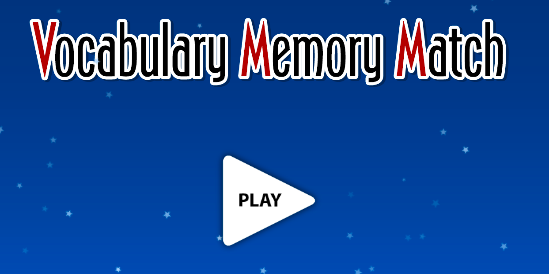 Vocabulary Memory Match: Mix It UP!