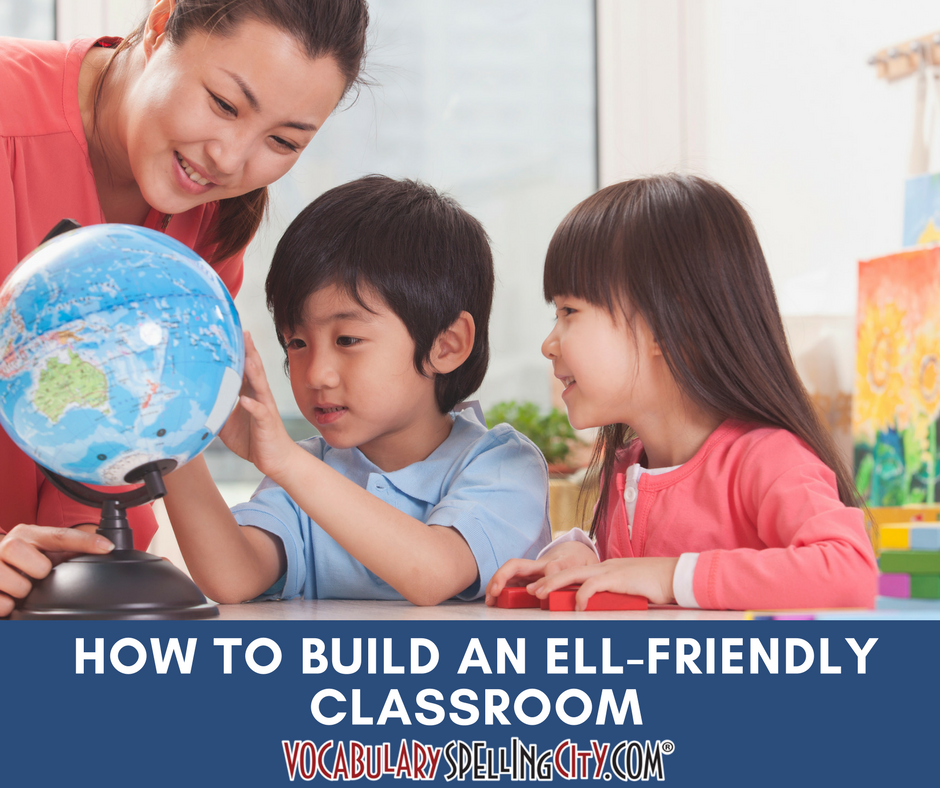 Most of us have been the new kid at school before. We've had those pesky what-ifs wander into our heads: What if I get lost on my way to class? What if I walk into the wrong class? What if I can't make new friends? But have you ever had to worry about whether your teachers and peers will able to understand you? Countless English Language Learners (ELLs) encounter this particular what-if when stepping into school. Teachers should help ease those worrisome thoughts and make ELL students feel welcomed. Creating an inviting classroom environment is a good place to start. Learn how to build an ELL-friendly classroom with these tips!
Label Items

– Labels keep materials organized while also exposing ELL students to basic vocabulary. Add visuals to labels to further help ELLs locate classroom supplies and gain knowledge of new terms. Items should be labeled in English and the students' home languages.

Group Desks  

– ELL students strongly benefit from group and partner work. Interactions with other students help build language proficiency and confidence. Align desks and tables to facilitate peer learning in the classroom.

Follow a Routine

– Schedules and routines help students know what to expect in the school day, and this helps them feel more comfortable. Daily routines and schedules should be displayed using both text and images. Remember to refer to the schedule throughout the day to keep students in-the-know for upcoming events.

Post Visuals

– The more visuals the better! Hang up pictures, maps, and graphics around the classroom. Feature class-made anchor charts and student-made posters as well.

Use the Word Wall

– A word wall is more than a beautifully bordered bulletin board. It is a spelling, writing, and reading resource. During a writing lesson, model how to use the words on the wall to form sentences or stories. Add words when new concepts are introduced in science or when unfamiliar words come up during a read aloud. Make the wall interactive by inviting students to create vocabulary word cards to tack on.

Provide Graphic Organizers

– It can be overwhelming to process content-specific concepts in a foreign language. Graphic organizers are visual tools that help ELLs better comprehend new concepts. Many graphic organizers exist, each guiding learners' thinking. Venn diagrams, KWL charts, and word maps are just a few organizers that can be useful throughout subject areas.
Once ELL students feel comfortable in their new classroom, they will be motivated to participate and engage in learning!
For more ELL best practices and supplemental material, visit VocabularySpellingCity.
How to Build an ELL-Friendly Classroom