Word Search
The standards correlation for this activity is coming soon!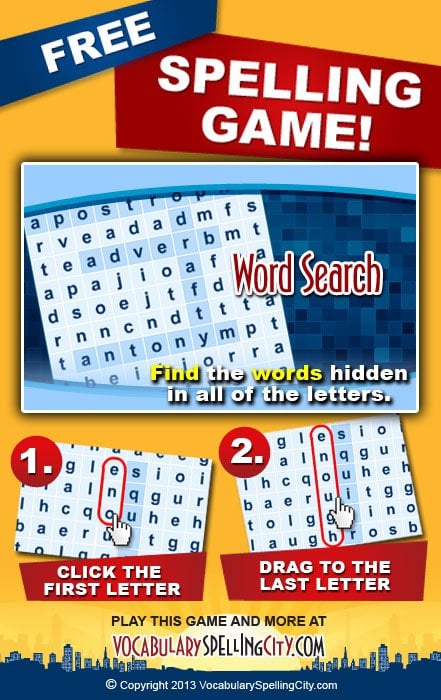 Use Word Search to help students identify spelling and vocabulary words.
Try Word Search
with a sample word list!
Create your own word lists and more with Premium Membership
More Learning Activities & Games
Word Search - Children love to play word search games! This traditional word find game will scramble your words into a grid. The object of Word Search is to locate and outline all of your spelling or vocabulary words within the grid.
Word Search Instructions: To play Word Search, choose the level of difficulty, the length of the game, and whether or not you wish to use the timer, then click play! When you find a word, click on the first letter and drag to the end of the word, then release the mouse button. You can play Word Search online or create a Word Search printable.