| | |
| --- | --- |
| Members' Reviews | |
Find out why teachers, parents, homeschoolers and students love VocabularySpellingCity!
"My daughter loves this program. We just insert her spelling words and off she goes. I wish more schools/teachers would use it in their classrooms. Especially when you have so many different kids at different levels. You can create groups accordingly."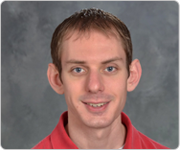 "We use SpellingCity for spelling practice in grades 1-5, and have a school subscription for students in grades 3-5 to take the test on the computer and access premium games. Our students love it, our teachers love the time it saves them, and it is truly the best way for students to practice their spelling words."
David Schubert, Technology Specialist
–
Tallahassee, Florida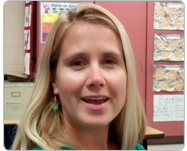 "I use VocabularySpellingCity for spelling and vocabulary. The feedback that my students get immediately is one of the keys to their success here. When they get a word wrong, my students don't have to wait for me to correct. They have the choice to go back and practice more."
Ann Godsea, 5th Grade Teacher
–
Estero, Florida
"Last evening my Grandson asked me if he could use my computer to get into SpellingCity for his spelling lists from his teacher. (NO more paper lists – I LOVE That!) He only had time to play one game before it was his bedtime – but we had so much fun together. The best part was seeing him smile and enjoy learning! THANK YOU!"
Grandmother of a third grader
–
Montrose, Pennsylvania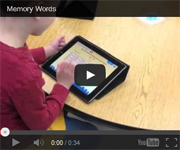 "In our district, VocabularySpellingCity is used in the classroom in centers and choice time. Being able to differentiate word lists for students is invaluable. The enthusiasm and engagement among students is inspiring. Students seem unaware that they are practicing how to spell and recognize words. To them it seems more like a set of games that help to challenge them."
Amy Jankins, Instructional Technology Specialist
–
Wellesley, Massachusetts
"Here are the winners of our year-end class spelling bee. We owe all our progress to VocabularySpellingCity. All three students achieved great work throughout the year. Two of the three went on to compete in PSI championships and did well. It helped me to be able to add the hundreds of words they had to study via your website. We love VocabularySpellingCity."
Sharon Riddle, 4th Grade Teacher
–
New Braunfels, Texas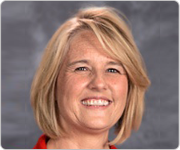 "We use VocabularySpellingCity for tutoring in our after school program. As we move towards 1:1 instruction on iPads, I'm excited to start using it more in the classroom!"
Leanna Morton, 1st Grade Teacher
–
Basin, Wyoming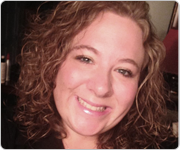 "VocabularySpellingCity offers teachers a way of introducing, teaching, and reviewing Academic Vocabulary in a way that is interesting and fun for students, while upholding educational value of the terms. We are thankful to have VocabularySpellingCity in our Roane County Schools."
Emily Lovin, Instructional Technology Specialist
–
Roane County, Tennessee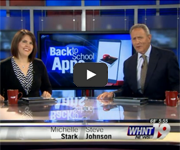 "The SpellingCity app tries to make the repetitive nature of spelling study more fun. Users can play engaging learning games using word lists for various ages. Thank you to (news viewer) Lisa Luis-Peters for recommending this. She says her daughter is on the Autism spectrum, and she really enjoys this particular app."
App Review
-
WHNT News 19 –
Huntsville, Alabama
"Dear SpellingCity, your program is amazing. Both our children and their classes use SpellingCity for the assignments. My children have made 100 percent improvement in their spelling since using it.
Thank you."
Kimberly D., mom of two
–
North Carolina
"We use the VocabularySpellingCity program for extra practice for our spelling and vocabulary words each week. It is a fun way for both of my kids to practice a subject that is hard for them."
Michelle P., mom of two
–
North Carolina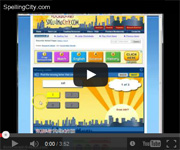 "A few of my favorite features are that you can create your own spelling lists on the site, you can have your students play games to learn the words and also take a test. I really like how the results of the test are compiled in a spreadsheet that I can just import straight into my grades, so it saves me a ton of time on grading."
Wendy Porter
–
Brigham Young University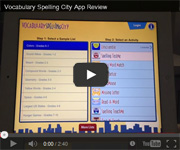 "One of the main reasons I love this app, as you see, it goes all the way up to grade 12. Another great aspect of the app is the ability to take a spelling test. It is set up just like a spelling test that would be in the classroom where they say a word, use it in a sentence, then repeat the word."
Hilary O'Neill
–
Michigan State University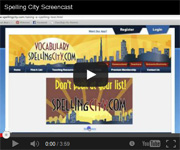 "The kids really enjoyed being able to play games and learn their words in that way. We put the words up on the whiteboard and the kids were able to come up and participate on the whiteboard with the words and do the different activities. The students were really engaged with this tool, and I think it was a very valuable asset in our class."
Crystal Millwood, 1st Grade Teacher
–
Cleveland, Georgia
We love to receive feedback from our users! Do you have something you'd like to share? If so, please e-mail us at
[email protected]
.