SpeedySpeller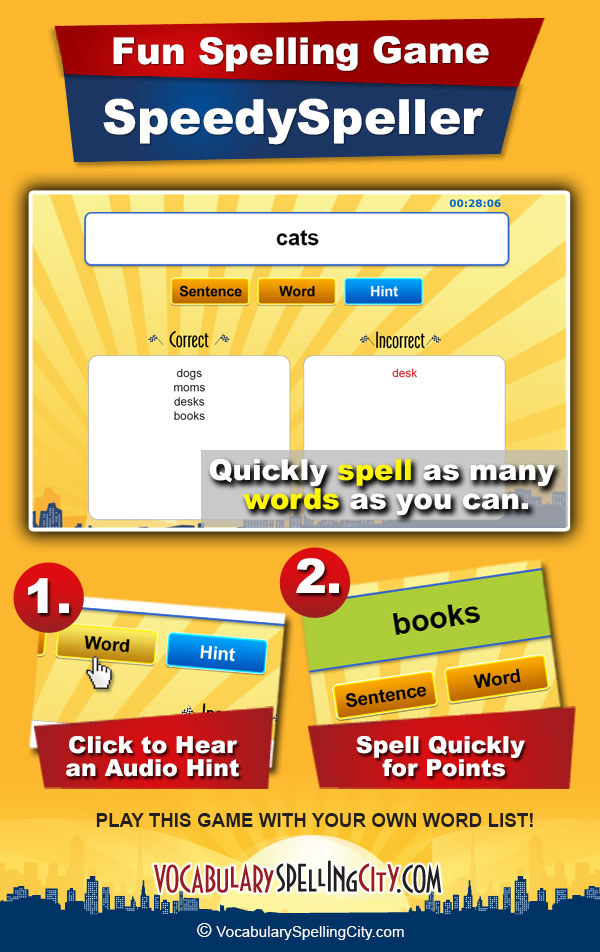 SpeedySpeller provides students with the opportunity to self assess by hearing each word read to them and then typing the correct spelling of the word as fast as they can.
Try SpeedySpeller
with a sample word list!
Bloom's Learning Objective
Following the classifications within Bloom's Taxonomy, SpeedySpeller can help students remember and apply their new list of words.
SpeedySpeller lets you race against the clock and other students to be the fastest to type and spell the entire list of words correctly. This activity makes for great typing practice as you are studying your words! Are you fast enough to rate on the high score table?

SpeedySpeller Instructions: Listen as the each word is read aloud. Type the word as quickly and accurately as you can and hit the enter key when you are finished!