Tools To Help Your Students Succeed
Enables Differentiated Instruction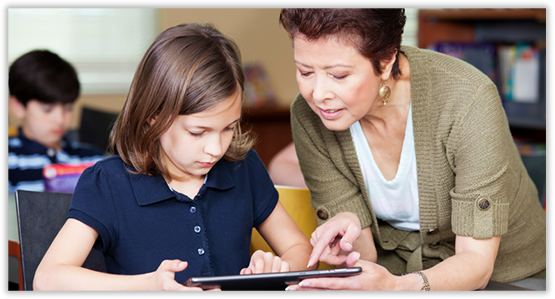 Student achievement is highest when learning is geared toward individual level and ability, yet teachers often are not given the tools that enable differentiated instruction.
VocabularySpellingCity provides those tools for personalizing instruction through custom assignments, custom word lists, and the ability to create personal review lists based on each student's progress.
Games and activities are designed to benefit students at a variety of skill and study levels: advanced, mainstream, Special Ed, and English Learners.
Our activities allow students to work independently at their own pace. Practice tests are particularly popular, providing students with immediate feedback and quickly identifying words that need extra attention.
More...
Word Building, Recognition, and Fluency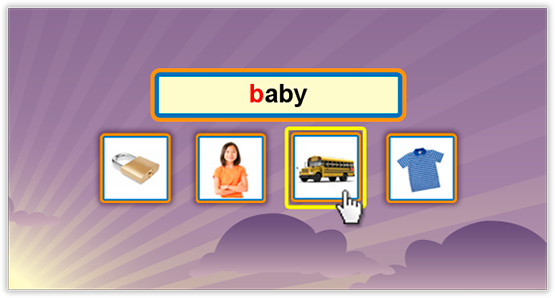 VocabularySpellingCity's activities make word study more efficient and effective, complementing any curriculum with words used in context and spoken aloud.
Our phonics and syllables activities help build foundational literacy skills for emergent readers and English Learners.
The activities, games, and Teaching Resources lists are correlated to Common Core and state standards. They are searchable by standard, region, and grade.
Automatically generated reports allow Account Administrators to see all schools' and teachers' usage of VocabularySpellingCity. Administrators can also view individual students' activities and test results, including time on task and any missed words. Parents have access to their children's records when the children are logged in.
More...
Easy For You and Your Teachers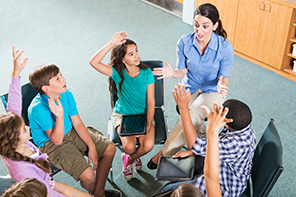 Word lists from the major Reading Programs — Evan-Moor, Journeys, Reading Wonders, Words Their Way, and Reading Street — are available for use on VocabularySpellingCity. Teachers can easily add their own lists too.
Automated test grading and student progress tracking, individualized lists and assignments give your teachers powerful tools for differentiated instruction, freeing up class and planning time.
Live online training sessions are available in addition to video training sessions that are available 24/7.
Our client services team provides account implementation support. Please contact us for details.
More...
Accessible Anywhere You Need It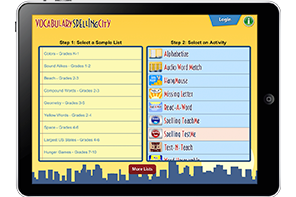 Students can use VocabularySpellingCity at school, at home, or on the go. Whether students log in on a computer, tablet, or smartphone, their activities and progress will be recorded.
Teacher Satisfaction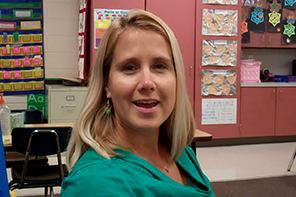 "VocabularySpellingCity's immediate feedback is one of the keys to my students' success. They don't have to wait for me to correct their work to know which words require additional practice."
— Ann Godsea, 5th grade teacher, Estero, FL
Learn how VocabularySpellingCity will work for your school or district.
Call (800) 357-2157 or email us at sales@spellingcity.com.
Registered members can also generate their own sales quotes by logging in and selecting Premium Membership and Licenses from the Teacher/Administrator Toolbox.