Build Literacy Skills with Vocabulary and Spelling
Learn how VocabularySpellingCity will work for your school or district.
Call (800) 357-2157 or email us at

[email protected]

.
If you have a membership, log in to generate a quote.

Administrators, looking for info on how to get started?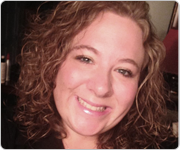 "VocabularySpellingCity offers teachers a way of introducing, teaching, and reviewing Academic Vocabulary in a way that is interesting and fun for students, while upholding educational value of the terms. We are thankful to have VocabularySpellingCity in our Roane County Schools."
Emily Lovin, Instructional Technology Specialist - Roane County, Tennessee

Individualized Personal Learning
Automate differentiated instruction.
Save hundreds of instructional hours using VocabularySpellingCity to automate differentiation for individualized learning. Assign games and activities geared towards each student's needs. View reports to monitor progress. Automate grading of tests and instantly create review activities based on each student's results. Empower students to develop accountability for their own learning by creating their own personal word lists and completing assignments by given due dates.

Word Building and Recognition
Rapid word recognition is critical for reading fluency and comprehension.
Create your own custom word lists from a bank of over 50,000 words, each read aloud in a human voice. Choose from more than 60,000 sentences and definitions or write your own to target your students' learning needs. Import content- and subject-specific word lists featuring word patterns, high frequency words and academic vocabulary from VocabularySpellingCity's Teaching Resources into your own account. Students benefit from multiple exposures to words by completing a variety of learning games and activities. Words are presented in context to support vocabulary development and acquisition. Activities offer opportunities for word study through visual and auditory presentation. Most activities can be printed.

STUDENT ENGAGEMENT
Word study doesn't have to be boring.
Build literacy skills in all academic areas through engaging online activities. Teachers can transform any list of words into game-based learning. Your digitally-motivated students will enjoy challenging practice games and activities with animated characters. Immediate feedback assists with self-guided learning, while embedded high score tables motivate students towards improvement.

CONVENIENT AND EASY TO IMPLEMENT
Great for 1:1 learning environments.
VocabularySpellingCity is a resource that enhances any curriculum. Students can extend their learning time both inside and outside of the classroom. Support a flipped classroom approach, freeing up crucial instructional time. Students access their teachers' lists and assignments from any device: computers, Chromebooks, iPads, iPhones and Android phones, using our app. Easily set up district or school-wide implementations and take advantage of free training webinars.

Call (800) 357-2157 or email us at [email protected].

If you have a membership, log in to generate a quote.