Read-A-Word
The standards correlation for this activity is coming soon!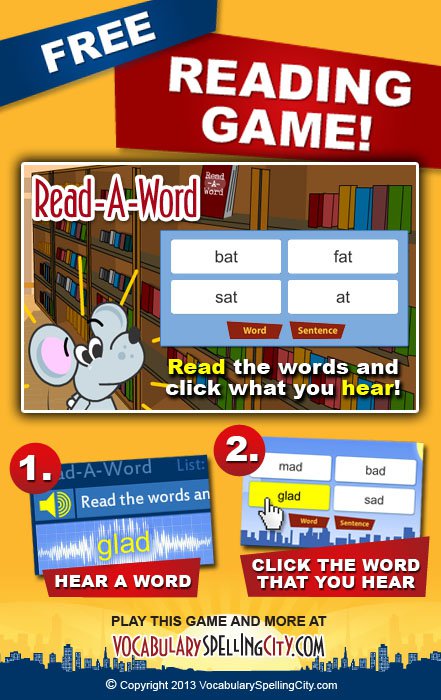 Read-A-Word provides students with the opportunity to practice reading spelling and vocabulary words by identifying each word as they hear it read aloud.
Try Read-A-Word
with a sample word list!
Create your own word lists and more with Premium Membership
More Learning Activities & Games
Read-A-Word allows students to use their word lists to practice their reading and literacy skills. Students are asked to identify each word that has been read aloud. Read-A-Word is ideal for beginning readers as well as for students who need a little extra practice with word recognition. Even advanced readers can benefit from this game when using it to practice identifying the correct spelling of homophones, or words that sound alike but are spelled differently and have different meanings.
Read-A-Word Instructions: Listen to the word as it is read aloud and used in a sentence. Then, click on the word that has been read. If you need to hear the word read again, click the Word button. To hear the word read in the context of a sentence, click the Sentence button. To advance to the next word, click the Next button.