Missing Letter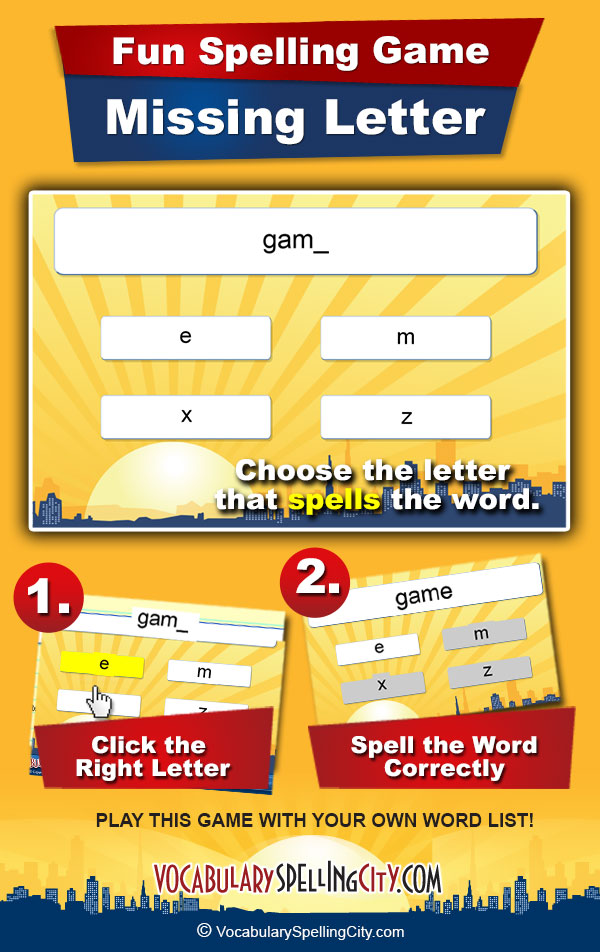 Missing Letter is a letter recognition game that provides students with the opportunity to figure out which letter is missing from each term.
Try Missing Letter
with a sample word list!
Bloom's Learning Objective
Following the classifications within Bloom's Taxonomy, Missing Letter can help students remember, understand, apply and analyze their new list of words.
Missing Letter Instructions: The object of Missing Letter is to determine which letter is missing from each spelling or vocabulary word. Click the Next button after the word is read to proceed through the game. Missing Letter is available as an online activity or you can create printable Missing Letter worksheets.