Spelling & Vocabulary Practice
Engaging, Independent Study
Words for Any Subject, K-12
Phonics for Beginning Readers

Gameplay Makes Studying Fun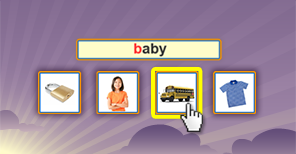 With VocabularySpellingCity, playing games doesn't take time away from studying. Every time your kids play, they build spelling, vocabulary and writing skills while building confidence and learning independently.
More...
Your children can direct their own learning to practice and master the words they're studying. High score tables motivate children to study to achieve mastery.
Games and activities are designed to benefit students at a variety of skill and study levels: advanced, mainstream, struggling, and Special Ed. The words, sentences, and sounds spoken by a real person are very useful for students struggling with reading and speech. Less...
Progress You Can See
You can create your own word lists or use any of the thousands on the site, searchable by subject or topic to support any homeschool curriculum.
More...
You have reports of your children's activities, progress, scores, and the words that they still have to master. Your kids get immediate feedback so they can track their progress.
VocabularySpellingCity can generate review lists based on previous errors. Students can even enter their own word lists.
Automated record ­keeping is available from any device. Less...
Easy For You –
and Your Kids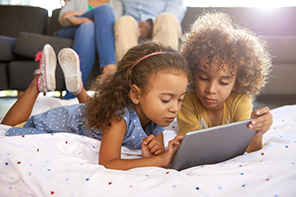 Kids can use the games and activities on their own and at their pace.
Students like being able to study their word lists using practice tests and games to achieve mastery.
Accessible
Anywhere You Are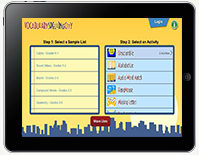 VocabularySpellingCity goes where you go, whether your kids are on a computer, tablet or phone.
Games and activities are available via iPad, iPhone, Android and Chromebook apps.

Parent Satisfaction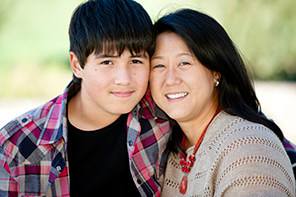 "When my son was 12, we realized he could barely spell. We pulled him from school and started homeschooling. VocabularySpellingCity was a powerful tool in getting him back on track. Thank you for helping me to change my son's life."
— Katrina T., Troutdale, OR