HangMouse
The standards correlation for this activity is coming soon!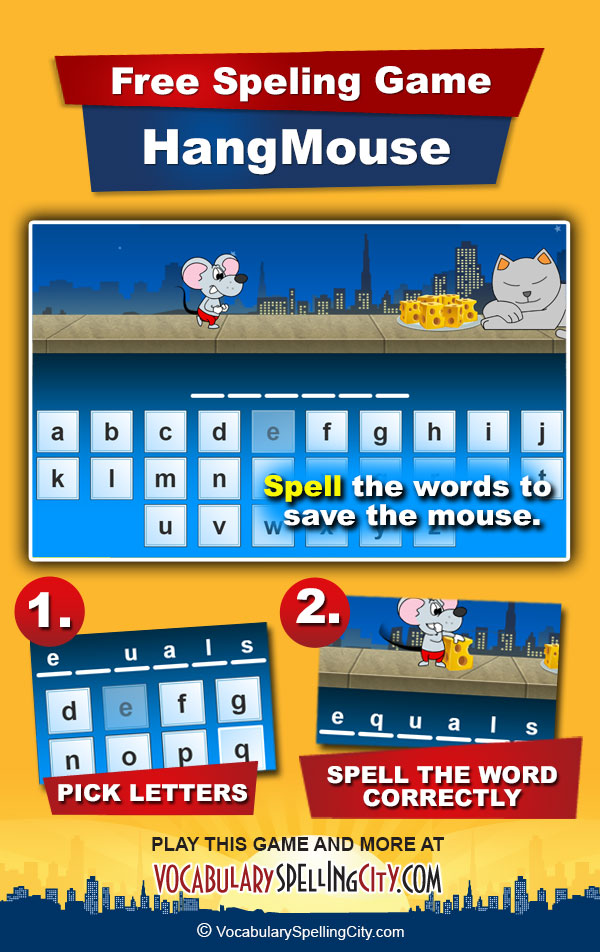 HangMouse is a traditional hangman game that provides students with the opportunity to name each term by filling in letters one at a time.
Try HangMouse
with a sample word list!
Create your own word lists and more with Premium Membership
More Learning Activities & Games
HangMouse is a fun, friendly online Hangman game for kids. It is a great way for students to practice their spelling words, and it is a favorite among VocabularySpellingCity users. HangMouse can be played on individual computers or on an interactive whiteboard as a group activity!
HangMouse Instructions: Choose letters to try and complete the spelling or vocabulary word before the cat catches the mouse! Click the Next button to move on the next word. Be sure to play all the way to the end of the game to share in the mouse's victory!