Missing Letter
The standards correlation for this activity is coming soon!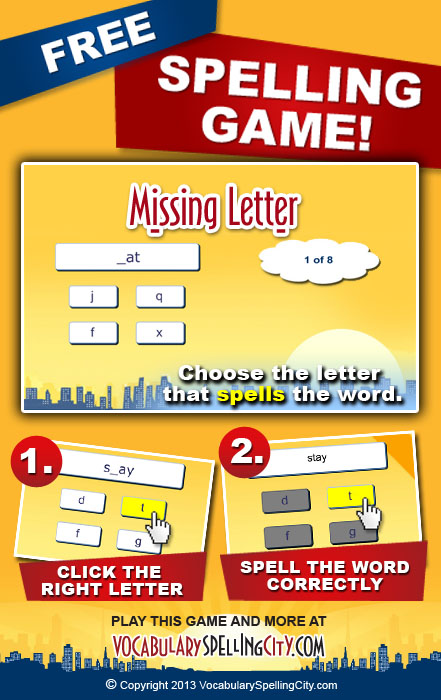 Missing Letter is a letter recognition game that provides students with the opportunity to figure out which letter is missing from each term.
Try Missing Letter
with a sample word list!
Create your own word lists and more with Premium Membership
More Learning Activities & Games
Missing Letter Instructions: The object of Missing Letter is to determine which letter is missing from each spelling or vocabulary word. Click the Next button after the word is read to proceed through the game. Missing Letter is available as an online activity or you can create printable Missing Letter worksheets.