FlashCards
The standards correlation for this activity is coming soon!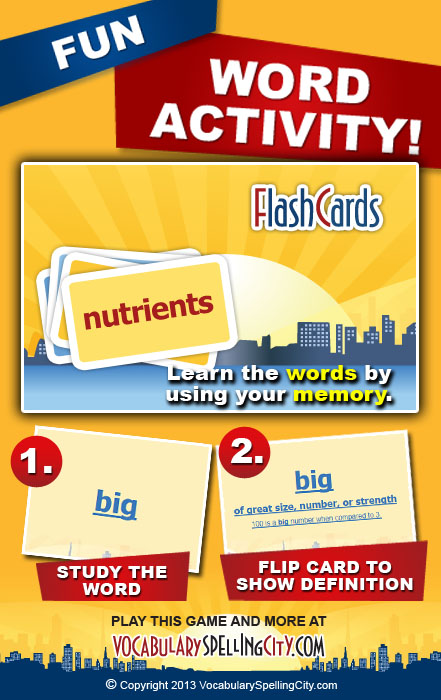 FlashCards provides students with the opportunity to see and hear each word spelled and then read aloud. In addition, students hear each word used in a contextually rich sentence.
Try FlashCards
with a sample word list!
More Learning Activities & Games
FlashCards - Our virtual FlashCards allow you to study words in context, learn definitions, parts of speech and more. Creating flashcards for kids using their word lists gives them a fun, interactive way to study for tests.
FlashCards Instructions: Click on each flashcard or tap the spacebar to view the reverse side of the card. You can customize the cards to show a sentence, a definition, a part of speech, synonyms and/or antonyms! You can also print the flashcards.