Word Lists & Lessons

Reading Programs
Grade Level Lists
English / Language Arts

Figurative Language
Grammar
Spelling
Vocabulary

Literature
Math
Science
Social Studies

Educational Topics
Product Info
Training & Help
Funding
| | |
| --- | --- |
| Figurative Language | |
---
Reinforce your students' understanding of figurative language with VocabularySpellingCity's figurative language lessons, interactive games, printable worksheets, and PowerPoint presentations. Learning figurative language gives students at the elementary school, middle school, and high school levels the ability to transform their pencils into paintbrushes, as they paint a picture with their words. VocabularySpellingCity can give your students this gift by providing figurative language lessons and exercises that will establish an understanding of the main types of figurative language.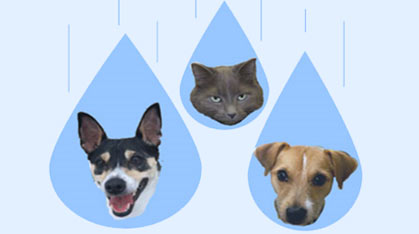 Creating Printable Worksheets and Activities from Figurative Language Lists
All lists can be transformed into various figurative language online activities and figurative language printable worksheets. A figurative language list on VocabularySpellingCity gives students practice in recognizing the uses of metaphors, similes, idioms, personification, and hyperbole using interactive online games as well as printable worksheets. Figurative language writing prompts give students experience in creating their own sentences using figurative language.
All lists can be transformed to figurative language worksheets. Learn more about printing VocabularySpellingCity activities or browse the sample worksheets below:
Importing and Creating Figurative Language Word Lists
Each list has an "import" link next to it that will automatically transfer that list to your account when clicked. Go to "List Management" in your Teacher Toolbox to view all of the lists you have imported and created. If you have a premium account, you can assign lists and activities to individual students. To quickly make a new list, just copy and paste in your own figurative language vocabulary words using the batch entry feature. Learn the five simple steps for publishing your own customized lists.
Other Figurative Language Game Strategies
VocabularySpellingCity helps students learn all types of figures of speech, through word games, practice writing, and printables. For example, a WhichWord game played with a list of words used as similes could show students exactly how these figures of speech are used in practice. A sentence writing practice game would then allow the students to try their hand at using each example of figurative language in a sentence. A VocabularySpellingCity MatchIt game could teach the definitions of the figures of speech themselves. VocabularySpellingCity also recognizes the importance of student collaboration and has created fun printable activities that your students can work together to complete. Each focuses on a different enrichment strategy. Follow the link above to see the enrichment strategies for figurative language.
The Importance of Learning to Write with Figurative Language
Figurative language makes all the difference between boring writing and interesting, vivid communication. Have you ever heard someone say "It's raining cats and dogs"? Such metaphors allow readers to visualize scenes as though they were right there. Figurative language plays with a word's literal meaning, using it creatively to keep a reader's interest and attention.
The Common Core State Standards for English Language Arts specify that not only should students be able to write logically and grammatically, but that they should also be knowledgeable in using figurative language to make their writing interesting for the reader. As early as grade 3, the standards call for students to "determine the meaning of words and phrases as they are used in a text, distinguishing literal from nonliteral language." By grades 11-12, the standards call for students to "Interpret figures of speech (e.g., hyperbole, paradox) in context and analyze their role in the text." The VocabularySpellingCity games, exercises, word lists, and printables allow students to grow in their use and understanding of many different types of figurative language. After they learn the types of figures of speech with the help of fun word games, students can then go on to perfect the art of using figurative language to entertain and engage their readers.
Click to view Figurative Language Words at a glance