Administrator/Teacher/Parent Login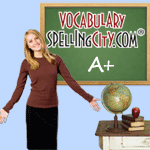 Student Login
Premium Members Only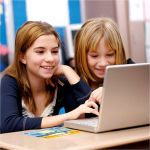 Students: Forgot your username or password? Ask your teacher or parent for help.

VocabularySpellingCity.com and Google Single Sign On
You may now log in to your VocabularySpellingCity.com account using your Google account.
Why log in with Google Single Sign On / OpenID?
The OpenID system provides a single username and password that allows you to log into any OpenID-enabled site.
It works on thousands of websites.
Login Problems - Troubleshooting
If you have tried the suggested hints above and are still having trouble logging in, please review the following troubleshooting tips:
Teachers/Parents:
Please make sure that you are logging in with either your username or the e-mail address you used to register for your account AND your password.
Please try clearing your browser cache. For instructions on doing so, please click here.
Students:
Please make sure you are typing in your username and password EXACTLY as it was assigned by your teacher.
To ensure delivery of all email communication from VocabularySpellingCity, please whitelist info@spellingcity.com. Detailed instructions for doing so are provided here.
If you are operating on a school network, please contact your IT person and request the following:
Designate www.spellingcity.com as a trusted site on your school's network.
Designate www.spellingcity.com as a regularly-cached site on your school's network.
In some school networks, the network is set to block MP3 files. If you can hear the "Get Ready for the Test" audio (which is Flash) but cannot hear the words when you click "Say It" on the spelling test (which uses MP3 files), your network probably has a MP3 block in place. You will need your IT department to mark www.spellingcity.com as an approved site for MP3 files. This should be very easy for them to do.