Word-O-Rama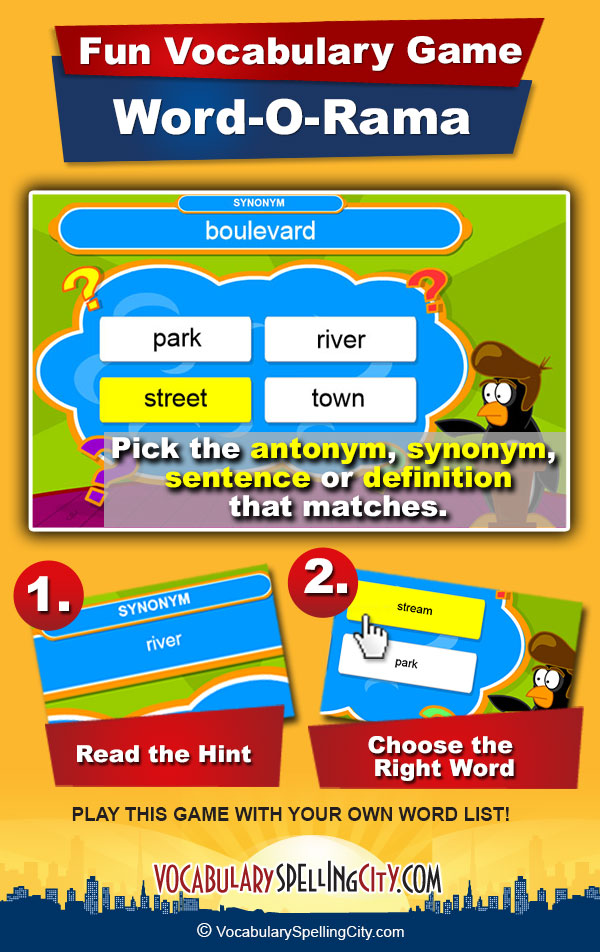 In Word-O-Rama, students choose the correct spelling and vocabulary word for each clue read to them.
Try Word-O-Rama
with a sample word list!
Bloom's Learning Objective
Following the classifications within Bloom's Taxonomy, Word-O-Rama can help students remember, understand and apply their new list of words.
Word-O-Rama - Test your skills! Feel the drama! Play VocabularySpellingCity's wild word game show - Word-O-Rama! The object of Word-O-Rama is to identify words by their definitions, synonyms, antonyms, or by their context within a sentence.

Word-O-Rama Instructions: Read and listen carefully to the instructions for each question. You may be asked to read the definition, the synonym or the antonym and choose the word that matches, or you may be asked to read the sentence and choose the word that fits. Word-O-Rama is available as an online activity or as a printable worksheet.