Vocabulary TestMe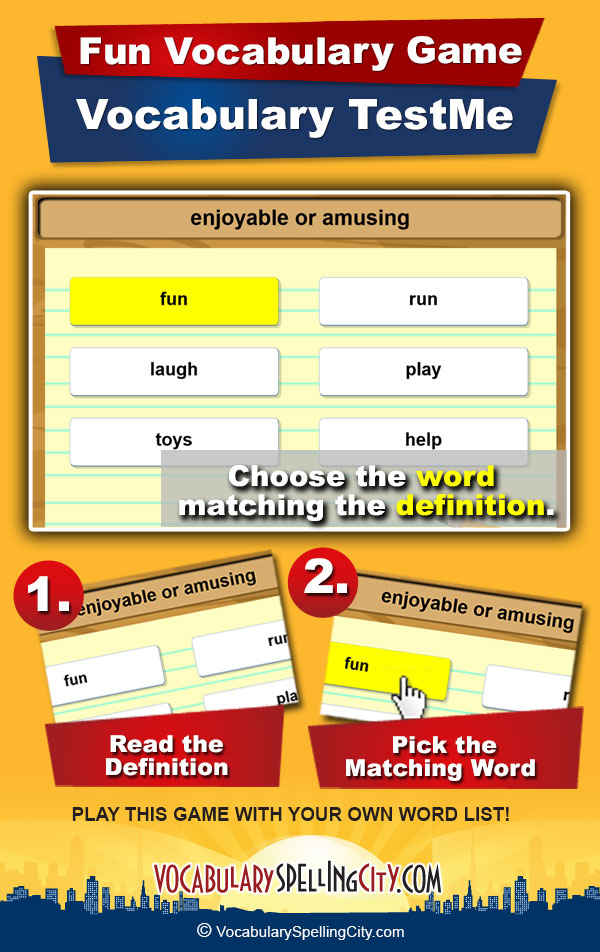 Vocabulary TestMe provides students with the opportunity to take a vocabulary test independently and receive immediate feedback.
Try Vocabulary TestMe
with a sample word list!
Bloom's Learning Objective
Following the classifications within Bloom's Taxonomy, Vocabulary TestMe can help students evaluate their understanding of their vocabulary words.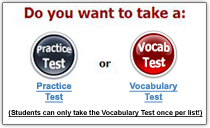 Vocabulary TestMe Overview:
The object of Vocabulary TestMe is to gauge students' knowledge of word meanings. Logged in students will be asked before the test whether it's a practice test or not (see graphic at right). Vocabulary TestMe is available as an online test or may be printed out. The vocabulary test online is six choices, the printed one is from a word bank.
Vocabulary TestMe Instructions:
Read each definition and select the word that matches the definition, clicking the flashing NEXT button after each selection. Results will be given at the end of the test, including a score, as well as the correct answers for any incorrectly answered items. Results may be printed or the test may be retaken.