Audio Word Match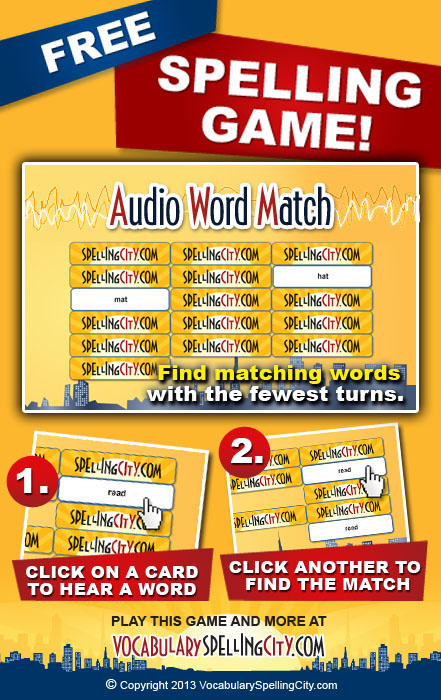 Audio Word Match is a traditional memory match game that increases familiarity with terms by allowing students to match words they both see and hear read aloud.
Try Audio Word Match
with a sample word list!
Bloom's Learning Objective
Following the classifications within Bloom's Taxonomy, Audio Word Match can help students remember and understand their new list of words.
Audio Word Match is similar to the traditional memory or concentration game kids love.

Audio Word Match Instructions: The object of Audio Word Match is to locate two cards containing the same word to form pairs. As each card is selected, the word is read aloud for you. Can you remember where you saw (and heard!) the matching word? Playing brain games like Audio Word Match is a great way to practice your spelling and vocabulary words, and it also serves as a great memory test!