Enter your word list.
Select any of the Free Activities.
Featured Vocabulary and Spelling Lists

Parent Letters

Teachers: We have Parent Letters available to print and send home with your students' word lists.
Membership: Free or Premium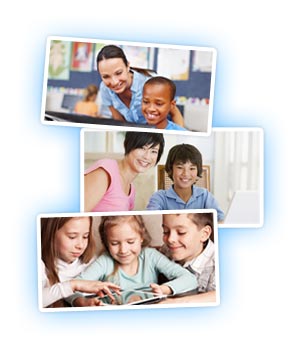 Register as a Free Member to access some activities. Or start as a Premium Member for immediate access to ALL features.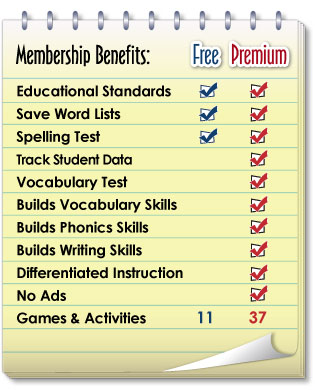 The VocabularySpellingCity Story

VocabularySpellingCity provides spelling, vocabulary, writing and language arts activities for K-12 cross-curricular word study. We created the site to automate spelling tests, give students immediate feedback, and save teachers the time it takes to administer, grade and record the tests. We aspire to provide students with engaging games to motivate study and promote academic success. We aim to continually advance our services while providing helpful and courteous support.
We appreciate teachers, parents and homeschoolers who recommend our site and mobile apps to colleagues and friends. Thank you to all the teachers who have shared their best classroom practices using VocabularySpellingCity via online reviews, conference presentations and social media posts. We especially appreciate our members' insightful input, which helps guide our product development.
The VocabularySpellingCity team has also developed Science4Us.com which provides an elementary core science curriculum specifically for kindergarten, first grade, and second grade. Science4Us supports teachers and provides student activities both online and offline using the 5E instructional model.
Thank you!
VocabularySpellingCity Mayor
VocabularySpellingCity.com shares technology with this vocabulary website. We are grateful for the support of Time4Learning.com (homeschooling curriculum, afterschool online study), Time4Writing.com (online writing courses), and LearningGamesforKids.com (typing games, two player games, multiplication games).